If you haven't heard already,
we're hosting a meetup in Milan on 13th July, 2015 at Politecnico di Milano
, in a bid to reconnect with our users and deployers.
Over the years, we have grown an exceptionally strong user-base in Italy. There have been 165 separate deployments of Ushahidi/Crowdmap from Italy. Moreover, many of these vibrant deployers contribute to our software and documentation. When we updated our
Ushahidi v2 manual
, we put out a call for help with translation on
our mailing list
. Two of our Italian super users reached out, and have since been working on getting this manual translated into Italian(currently work in progress). [caption id="attachment_17341" align="alignnone" width="720"]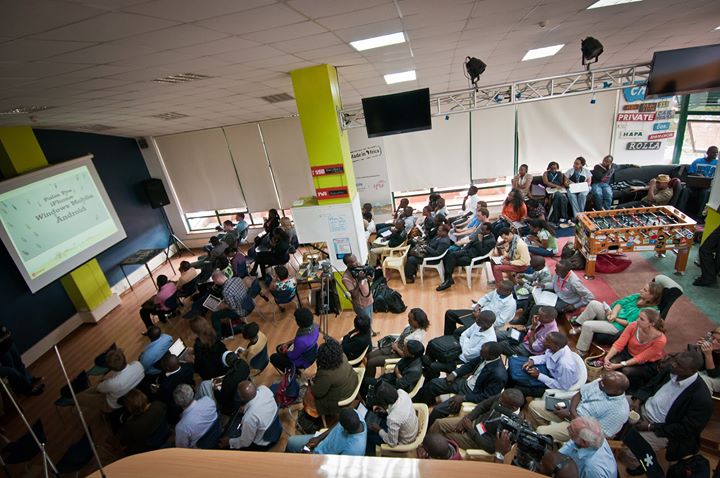 A past Ushahidi Meetup[/caption] With this in mind, we sought to create an opportunity to engage with our existing Italian userbase, and others who may be around to attend
FOSS4G Europe in Como
, to better understand how to serve them better with our software, and provide an opportunity to develop new users. Our goals for this meetup are:-
Strengthen the Italian Ushahidi community by providing an opportunity for them to meet one another, and us, in person.
Learn about how Italian community is using the platform (through both presentations and discussion)
Surface the technological or organizational challenges they are facing and identify ways that Ushahidi can support.
Provide a basic training and explanation of Ushahidi tool(s) for potential new Users
Create an opportunity for the "Ushahidi network" to connect with other academic and governmental networks that are interested in learning more about crowdsourcing and citizen engagement in general or the capacity of the Italian Ushahidi network in particular.
We envision a half day event that will include:-
Updates from Shadrock, Michelle, Sharon and I on current development within Ushahidi
Presentations from a few Italian Deployers of Ushahidi:-

Francesco Bartoli of GeoAvalanche, a snow avalanche information system in the cloud
CIMA foundation on the use of crowd mapping and social media as support for disaster management decision making.

A hands on training session on Ushahidi tools and breakout discussions around challenges and how to address them
If interested in joining us, sign up on our meetup page below:-
http://www.meetup.com/Ushahidi-Community/events/223356092/
Huge thanks to Professor Scira Menoni and the team at the
Politecnico
for hosting us. This meetup is one of many to come over the next year, as we seek to re engage with our community members across world. We're also happy to support self hosted meetups. Drop us a line on
inf
o[AT]ushahidi[DOT]com if you'd like support to host a meetup in your area. Ciao, looking forward to seeing you next week!