Ushahidi Platform v3.0.0-beta.5 is out!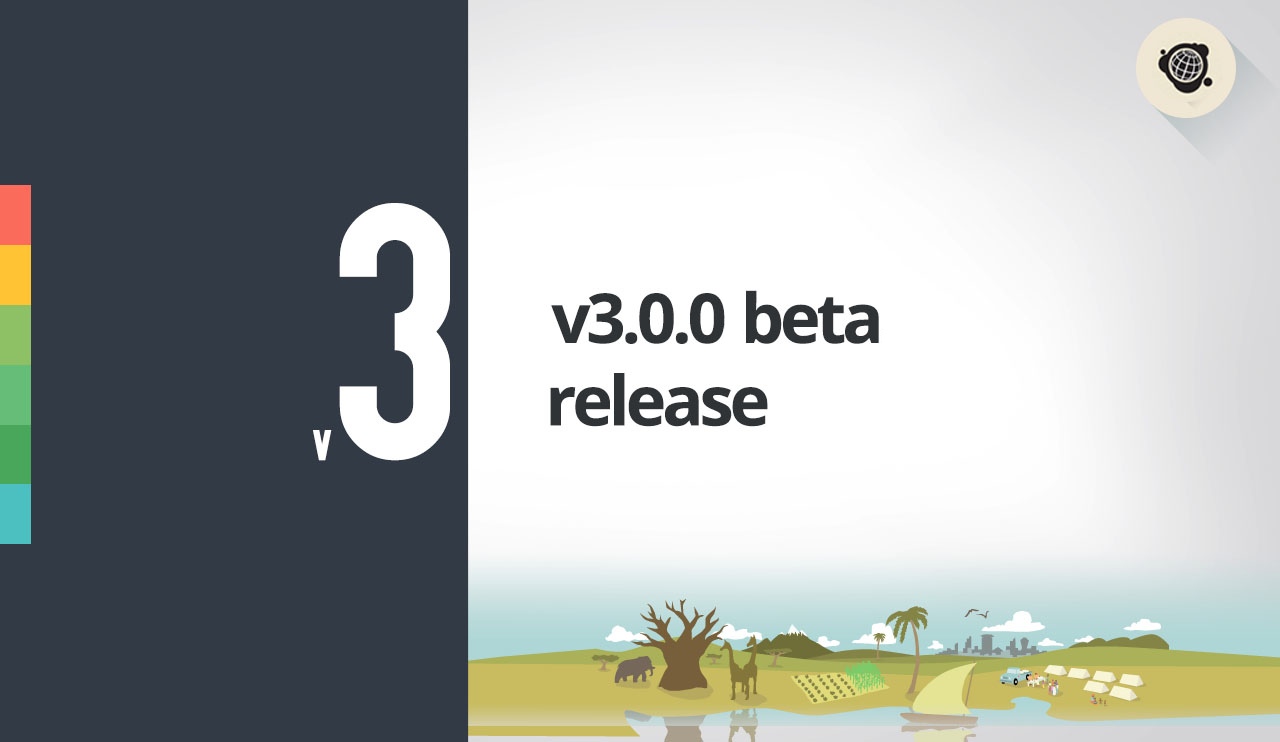 Take it out for a spin on our
demo site
, but keep in mind that this is not ready for production, but we continue to get closer.
What's changed?
We've started integrating ACL with new architecture
We've added pushState support added to the web client for cleaner URLs
We've fixed a couple of broken API references in the web client
The new architecture for media endpoints is now complete
The Gisconverter library has been upgraded
There are several small improvements to the messages interface as well
What's New?
The initial stats/posts API endpoint has been created
Partial support for tag visibility / permissions
Replaced the database migration tool Minion with Phinx, which will integrated with the installer in the near future
(preview) A new web client has been started, which will become the default client in the near future. The image below is from the current prototype, and the interface is evolving quickly. See the blog posts below for additional information!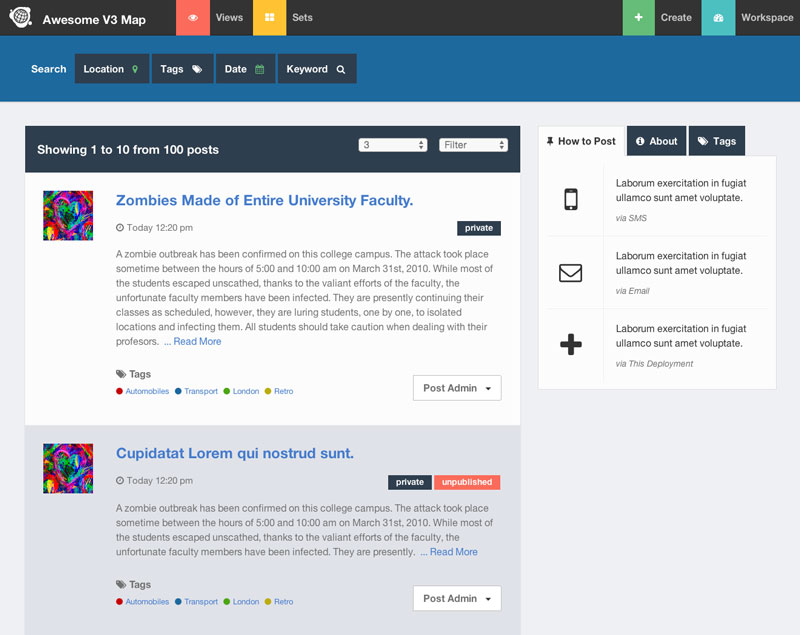 Documentation
We've continued our series of blog posts about the Ushahidi Platform architecture.
Part 3
of our Ushahidi Platform: Under the Hood series was recently published, focusing on the web client. Our lead front-end designer, Seth Hall, also took a step towards an
introduction to developing the v3 front end
. Sara-Jayne also talked about
data science within the platform
, discussing our plans to handle datasets and visualisations on v3.
How Can You help?
Developers
Users/Deployers
Everyone!
Join our discussions on IRC and the mailing list
Attention v2.x deployers! We *STILL* need you :)!
Datasets: Talk to us about the types of statistics data and visualizations that would be most useful to you by chiming into this phabricator task. We're still looking for v2.x deployers to share datasets with us for testing out data visualisations on v3. Get in touch with Sara Jayne Terp and/or Angela Oduor.
Community Paths: We want to better understand how to meet your goals and expectations on v3 based on your experience with Ushahidi v2. Share your experiences with us. Instructions here
v3 Community Paths Walkthrough - Pt 1
This coming week, we'd like to walkthrough goals and expectations of human rights mappers using the Ushahidi platform, and how best to meet their needs with Ushahidi v3. Join us on
14th August 2014 at 6.00p.m EAT | 8.00 a.m PDT | 11.00 a.m EST
(
See timezone conversion information
) for a discussion around these questions. We'll also
live stream and record this session via G+ Hangouts on air
for those who can't attend.
Missed the last couple of discussions we had last month? Here's
a playlist with all recordings
.
In the meantime, stay tuned on our
blog
,
meetup page
,
twitter
,
facebook page
and
wiki
for more announcements,
Happy v3 beta release day!!