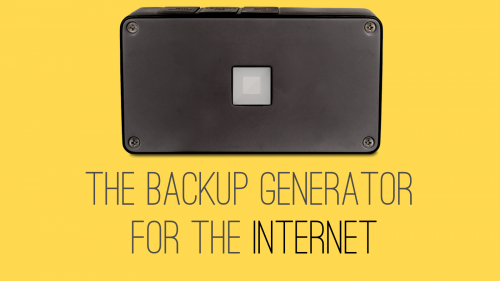 We're very excited to announce that BRCK is spinning out as a company of its own, as was the plan from the beginning of the year. It's interesting how Ushahidi has incubated or catalyze a number of things over the last 5 years, from the iHub and BRCK, to helping start CrisisMappers. A pattern that we hope continues.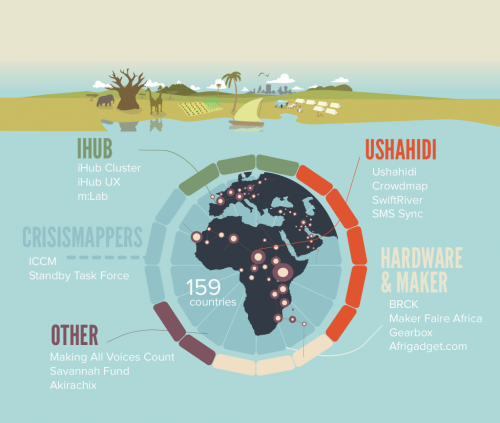 The Ushahidi leadership team and the Board thought long and hard about how we could get paid back for our investment into the BRCK, but not do it so heavily that it throttled it's growth. We came up with a way where Ushahidi maintains an equity position with BRCK, and licenses the IP exclusively to the BRCK company for a few years before it becomes wholly owned by BRCK. The whole structure is such that if BRCK does well, so does Ushahidi. As we reach our 6 year mark in January 2014, I'll transition out of a primary leadership position at Ushahidi (though will maintain a role), as the BRCK team builds out. Emmanuel Kala comes with me from Ushahidi, the rest of the team is new, and we'll be hiring heavily in the coming months for top-level electrical engineers for the device and software architects for the BRCK Cloud. We have a strong business strategy, and a fantastic team with which to execute it. Besides Emmanuel, I'm joined by Philip Walton (COO), Reg Orton (CTO) and Jon Shuler (Field R&D) - the same people who gave so much of their time voluntarily for over a year before being paid to make the BRCK a reality. We're working on the first production units right now, shipping mid-January. We're raising a round of investment now for BRCK, to accelerate our development timeline for the next iteration of the BRCK device, as well as to grow business faster. You can find out more on Angel List at
Angel.co/BRCK
. A huge thank you to everyone in the Ushahidi community for making this happen. It is an effort of not just this team, but all of you in our community that made this a reality - as it has always been.