Blog post by Nathaniel Manning   In late October Ushahidi invited our partners from around the globe to Nairobi to meet and look back at last seven years and then think about the years to come. We spent two days visiting organizations that had utilized Ushahidi software, schools in Nairobi slums empowering their students with access to the web through BRCK, and huddled in the iHub talking with the community of technologists and entrepreneurs that has grown in this corner of the world. Together we stitched together a vision for the future that encompasses all the work that the Ushahidi team members have helped build together, from Ushahidi and our open source software to AkiraChix's code-wrangling women, from BRCK's rugged internet to iHub's community-building through physical space, from Gearbox's maker culture to Making All Voices Count's seeding of the next great innovators.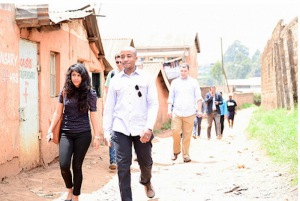 When it all comes together our vision is to create an ecosystem for innovation and technology to solve pressing humanitarian issues and in which those innovations spur entrepreneurial ventures that create jobs, human development, and opportunity. We believe that our collective experience over the last seven years can usher in a paradigm shift of innovation-led development that gives people the tools to invent solutions to the pressing issues they face each day, such as human rights abuses, fledgling democracies, and poverty. These movements will help create more stable and equitable societies that allow for safety and growth. We aim to provide the capability, education, and platforms needed for these inventions to turn into entrepreneurial organizations that will employ local staff, thereby creating an ecosystem of jobs, knowledge, and opportunity.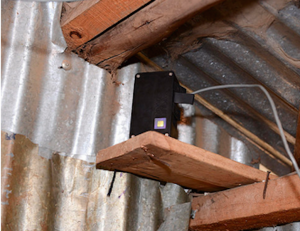 Lack of freedom of expression and inadequate human rights are some of the biggest foundational challenges and risks to a healthy ecosystem of opportunity. Innovation by its very nature depends on an environment where free thought is encouraged and contrary opinions accepted.   This is why we believe in compasses over maps (ignore the pun). Our collective work, the ethos of this ecosystem, is untied by a belief that freedom of expression is the foundation for collective intelligence, collaboration and impact. As innovative institutions that close the digital divide and tackle lack of opportunity, we can lower the barriers of access to tools and resources that foster digital entrepreneurship, gender balance and civic participation. Looking forward we are going to focus on scaling through joint activities, and to give rocket fuel to promising ideas in the ecosystem that give people voice and access to information.   At the end of the partnership meetings, we all united under the goal to create technologies that build more stable and equitable societies and support the entrepreneurs who wield these innovations. We each do this in varied ways, such as building access to tech education, open source tools, connectivity, and shared services.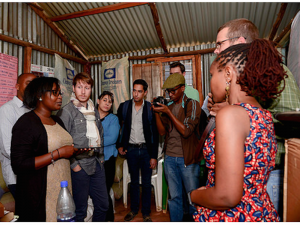 We have learned that digital entrepreneurship, achieving gender balance, and civic participation does not happen in a vacuum. It requires investment in the foundation: the platforms, institutions and people who make it thrive. We want to thank all our partners, funders, and friends for… well, everything.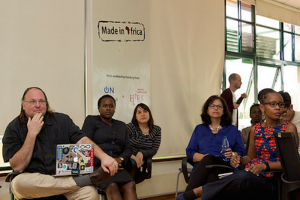 Keep an eye out; because if the last seven years has taught us anything, it's that the next seven years are going to be worth watching. -Nat