This week I am leading a four-part seminar on interest-based negotiation skills at the iHub. The short course is open to Ushahidi team members, m:lab incubatees, and the general iHub community. It builds off of two talks I gave earlier in the summer for the Pivot East and Tech4Africa conferences, but provides much more time for dialogue and a full-blown negotiation simulation. Thanks to the continued support of
Harvard's Program on Negotiation (PON)
and
Tufts' Institute for Global Leadership (IGL)
(as well as the generous hospitality of the iHub), I am able to offer this course free of charge. Initial feedback has been delightfully positive.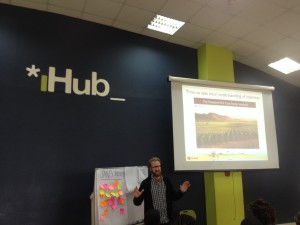 While negotiation is not necessarily a central part of Ushahidi's mission, there are many overlaps with our organization's core purpose of empowering communities to make informed decisions through relevant data and information. Participants in this week's course focus on improving soft skills like communication, collaboration, and developing creative deal options. Beyond our immediate team, I feel that many of the changemakers using Ushahidi's open-source software may also benefit from an improved negotiator's toolkit—especially those using Ushahidi deployments to drive governments to take action around a particular cause or crisis. I hope to extend my outreach to external Ushahidi coders, designers, and advocates in the future.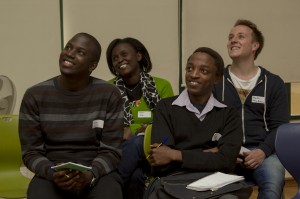 While I realize that a compressed negotiation seminar is not going to transform participants into rockstar negotiators, I do believe it will elevate their communication skills and hopefully lead to better, more productive conversations with potential investors, partners, and supporters moving forward. Equipping Ushahidi's ninjas and pirates with robust negotiation skills is an important step in the development of effective leaders—especially those set to pilot the future of Kenya's tech ecosystem.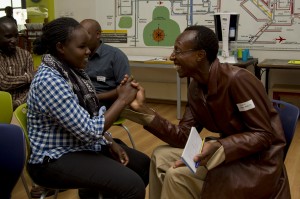 Owen Sanderson is a summer fellow with Ushahidi's business development team. He is in the middle of pursuing his MA at The Fletcher School at Tufts University and his own reflections from his summer in Nairobi can be accessed via his Tumblr (http://nairobridge.tumblr.com).